There is mounting concern as firms scramble for work
Building firms should resist competing against each other in a race to the bottom to get jobs, construction trade bodies have warned.
This comes amid new concerns over a resurgence of cut-throat bidding for jobs in what is a tough economic climate.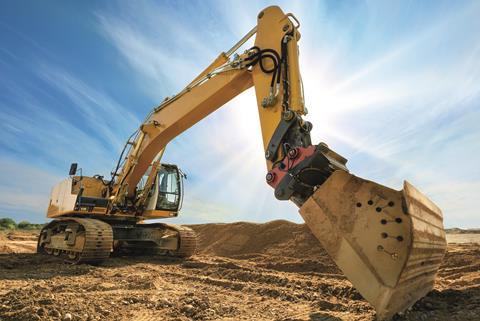 Suzannah Nichol, chief executive, Build UK, said everybody needed to remember what it felt like when there was last a race to the bottom.
She said: "All of a sudden they were in the middle of a pandemic and how did that feel? It's not good, it's not sustainable, it doesn't create a financially viable industry or company."
The past few months have highlighted the value of working collectively and collaboratively, according to Nichol.
She told Building: "That's not to say there won't be bad behaviour, there always will be, but I think there will be others who are much more discerning. That's where companies are, 'right sizing' - they are looking at what markets they want to be in, who they want to work for and who they want in their supply chain."
She told Building: "A lot of companies are looking at who treated them right during the pandemic, who helped them, who pulled together and who didn't. And I have said to all our members you need to write down now all the things you said you'd never do and you need to live by them."
Her warnings echo concerns raised by Turner & Townsend, in its UK Market Intelligence Report released last week. It urged clients to be wary of "suicidal tendering in the current deflationary climate."
The report added: "Unsustainable pricing will result in the further erosion of contractor margins, creating the conditions for a wave of insolvencies that would badly reduce industry capacity and capability in the future."
Alinea has also predicted that tender prices will drop by 2% this year and warned of projects where "there is some aggressive pricing with 'rogue' tender submissions looking to tactically catch the attention at the point of tender receipt."
The report said: "We are concerned that the pricing impact of Covid-19 will be shunted through the supply chain through commercially aggressive tendering practices and put at the door of a subcontractor that will offer to bear it – but this is not sustainable."
Alasdair Reisner, chief executive of the Civil Engineering Contractors Association, said the race to the bottom "was something that characterised procurement at the last recession following the global financial crisis."
He told Building: "At the minute we are not seeing substantial evidence of such behaviours partly because the driving force behind this has been the pandemic rather than changing credit conditions which very rapidly undermined many projects back then."
But Reisner warned: "It may yet be the case that the demand to bid work outstrips the available opportunities and this leads to suicide bidding by less scrupulous firms but we are hopeful that the governments investment pipeline will mitigate such effects."