Updates include clarifications and new policy updates
The Construction Playbook is being updated by government, according to the business department's deputy director for construction.
Speaking as part of the Construction Leadership Council's session reviewing 2021 and revealing the plan for 2022, Fergus Harradence said the Playbook, which was first published in December 2020, was set for its first "refresh".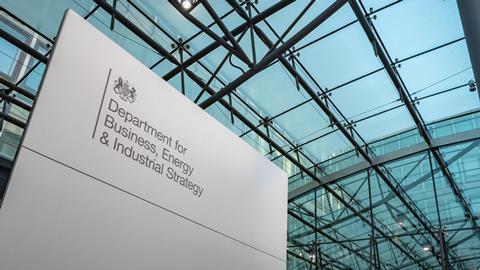 During the session, which was hosted by Building, he said: "The aim is not to completely re-write the document over the next two to three months but nevertheless revise and update the content.
"This is either where there has been some significant development in terms of policies, initiatives or approaches, or where we have got feedback from people that some elements of the Playbook aren't as clear as they could be."
The Construction Playbook sets out key policies and guidance for how public works projects and programmes are assessed, procured and delivered.
Harradence said the changes would also include making sure the Playbook principles could be easily used by public sector clients beyond central government, such as local authorities, and to help industry and government alike with the impending Building Safety Bill changes.
The comments came as part of the CLC session, which can be viewed on-demand, that also provided reviews and previews from figures such as construction minister Lee Rowley, outgoing CLC chair Andy Mitchell, and leaders of the organisation's Construct Zero programme Hannah Vickers and Stuart Young.
Mark Reynolds and Peter Caplehorn also took part in the 90-minute session to discuss both what the CLC has done and what it still needs to do with regards to skills and products respectively.
The CLC is currently in the process of looking for Mitchell's successor, with the Tideway London boss announcing he would be stepping down last month.
The organisation has invited expressions of interest for the role and will be conducting interviews prior to the successful individual being appointed.