More firms were opened than closed in 2013, for the first time since the financial crisis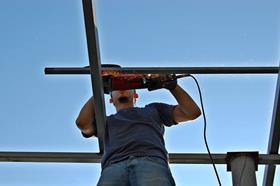 There was a sharp rise in the number of new construction businesses set up in 2013, according to data released today.
Across the contruction sector, on balance 5,445 more firms were started rather than closed in 2013, the first time since the financial crisis that more firms were founded than shut, according to figures from accounting specialist No Palaver Group.
The net gain from 2012 was more than 12,000 businesses.
No Palaver attributed the upturn in start-ups to an increase in large-scale transport projects, including Crossrail and HS2.
Other factors cited were demand outstripping supply for new homes and a rebound in commercial property fortunes.
Graham Jenner, director at No Palaver, said: ""These figures suggest that the construction industry has finally reached a tipping point in its fortunes.
"After years of underinvestment, there appears to be renewed focus on areas such as transport and utilities. While budgets remain extremely tight, high profile projects such as Crossrail and plans for more high speed rail links are boosting confidence in the sector.
"This is good news for contractors. As the construction industry gains momentum, their specialist skills and breadth of experience are likely to be in increasing demand."
In total 38,335 new construction firms were set up in 2013 - 31% more than the previous year, when 29,295 were set up.