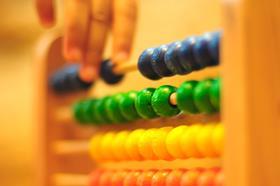 The way the industry works has not really moved forward in two decades, a senior director at Arcadis has claimed.
Simon Light, the consultant's UK client development director said the industry has "not moved forward a jot in 20 years" and added: "We need to hold a mirror up to ourselves as to why that is the case."
At a briefing on procurement, the head of development at Derwent London, Richard Baldwin, said it was simply "a means to an end" adding that the price of a project was still the main concern.
And Mark Cleverly, the head of the consultant's commercial arm, said procurement needed to sharpen up in the future.
"We need to secure better value outcomes for the client in exchange for early contractor involvement – currently the market is failing to deliver on that. We need aligned interests and behaviours and a commercial model that works towards that goal.
"We need to start the market engagement process much earlier. Procurement strategies should be built around that engagement process, rather than a pre-conceived solution. We are all looking for certainty of delivery – on time, on budget and to a high quality. The only way to achieve this is by working collaboratively and pulling together towards a common goal."