Sheffield procures consultants for rival HS2 station to Meadowhall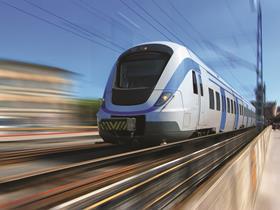 The newly created Sheffield City region super council is tendering for consultants to work on a connectivity study to support the case for a potential HS2 station in Sheffield city centre, Building has learned.
The Sheffield City Region Combined Authority (SCRCA)– formed in April, which represents the cities of Sheffield, Doncaster, Rotherham and Barnsley, as well as five local authorities in north Derbyshire – received bids from consultants for the work on the proposed station at the site of Sheffield's old Victoria Station site earlier this month.
The city region is assessing the economic case for a Sheffield city centre HS2 station, amid lobbying by Sheffield City Council for the government to choose the Victoria site over the government's preferred option of locating a South Yorkshire HS2 station at Meadowhall shopping centre.
The Doncaster, Rotherham and Barnsley authorities are all understood to support the Meadowhall option, while the five Derbyshire members of the city region do not have voting rights in the combined authority.
Councillor Stephen Houghton, chairman of SCRCA, said in a statement: "Local leaders have asked for experts to provide further detailed information on the station location options in the Sheffield City Region before reaching a final decision on which station to support.
"The leaders' final decision will be to back the station which offers the maximum economic benefit for the Sheffield City Region, subject to affordability."
The transport secretary is expected to make an announcement on the route of HS2 north of Birmingham before the end of the year.
The South Yorkshire Integrated Transport Authority (SYITA) – which represented Sheffield, Doncaster, Rotherham and Barnsley, but was superseded by SCRCA in April – said in its response to the HS2 consultation in January that "we fully support the inclusion of a HS2 station at Sheffield Meadowhall".
Consultant Arup produced a connectivity study to support the case for the Meadowhall option, after being commissioned by SYITA.
Sheffield City Council said in its HS2 consultation response that it "strongly disagree[d]" with the proposed route.