Salary survey shows no change in average growth rate but financial reward not top of employee priorities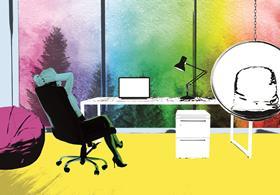 The wage packets of consultants have grown modestly in the past 12 months with the average pay rise coming in at just under 3% – the same as in 2017.
Building's salary survey of key professional construction industry roles, compiled with data from recruitment firm Hays, shows that the average pay hike across eight professions was 2.8%.
Richard Gelder, director at Hays Construction & Property, said the number was evidence of a more normal market. He added: "There's still lots of opportunities, but it's clearly not as crazy as it was. It's gone from being silly, to just being very busy."
But a number of professions are seeing wage hikes outstripping the 2.8% average with QSs most in demand where salaries have increased by 4%, while engineers have been enjoying rises of 2-3%.
Gelder said: "It's the usual picture, with QSs and project managers hugely in demand. But building surveyors and general surveying roles are also really busy."
Partners and directors at London QS firms earn an average £95,000 although their building surveyor equivalents in the capital were earning an average £98,000.
In all eight professions surveyed, London was the place to be to earn the most, with partners and directors of architecture firms in the capital earning an average £85,000 while associates at structural engineering businesses in London were picking up £66,000.
Key pinch points are around roles such as data scientists that result from the increasing use of technology in the design and operation of buildings, as well as – following the Grenfell tragedy – jobs related to fire safety.
Daniel Harris, senior talent acquisition lead at Aecom, which is 6,800-strong in the UK, said cost managers, project managers and anything to do with fire safety are most often the hardest to fill roles.
While London continues to pay the highest salaries, growth in the capital is now being outpaced by regional cities: Birmingham and Manchester particularly, but also Leeds, Bristol, Edinburgh and Glasgow.
And the survey revealed that how much people are paid is not an employee's top priority anymore – with issues such as work-life balance and flexibility deemed a greater concern.
James Bryce, director of strategic workforce planning at Arcadis, added: "Financial reward is about fourth or fifth on their list of job priorities. First is a sense of belonging, and of their values being represented in the firm. This attracts a lot of people."
The data added that less than half – 48% - of workers will look at switching jobs this year compared with 69% in 2017.
Yesterday, the Bank of England said pay settlements in the construction industry are expected to stagnate this year.
Pay rises are forecast to remain at 3.2%, the same level as last year.
Wage deals in the consumer services sector are expected to rise from 3.2% to 3.9%, business services from 2.1% to 2.5% and manufacturing from 2.4% to 2.7%.