But tender opportunities stay in doldrums
The number and value of contract awards made in July has picked up but is still significantly below pre-covid levels.
According to the latest information from specialist data provider Builders' Conference, the number of contracts awarded each month averaged 587 between last July and this March.
Last month, 430 contracts were awarded, a 4% improvement on the 415 awarded in June. But it was still 27% below the average and 30% less than July 2019.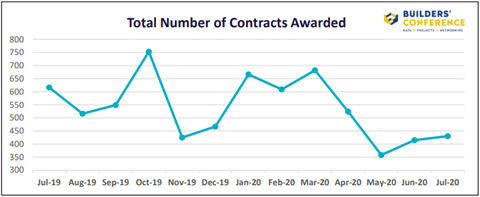 The value of contracts awarded in July increased by 50% to £5.4bn, compared to £3.6bn in June, which was primarily driven by two large mixed-use developments with a combined value of £1.7bn.
But July's value is still 13% lower than the monthly average of £6.2bn recorded between July 2019 and March this year.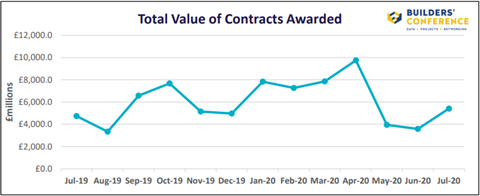 Almost half of all the contracts awarded were housing projects with the 180 handed out having a combined value of £1.7bn.
There were 38 office projects worth £554m and 23 health and welfare projects with a total value of £333m.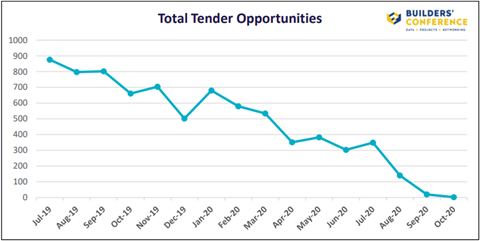 While there was a 15% increase in the number of tender opportunities to 349 last month, the figure is still 49% below the monthly average of 682 projects that were available for tender between July 2019 and March this year and 60% lower than last July.
At present, there are just 162 tender opportunities available until the end of October, Builders' Conference added.