Regional contractor's restated 2019 accounts send it nosediving into red
Previously underestimated losses on problem contracts at regional contractor Stepnell have forced it to revise its accounts from two years ago with the firm restating its 2019 results from a £1.1m pre-tax profit to a £29m loss in the 12 months to March that year.
The firm said a contract review had triggered the move which it largely blamed on a single job "where ground conditions necessitated extensive ground remediation works".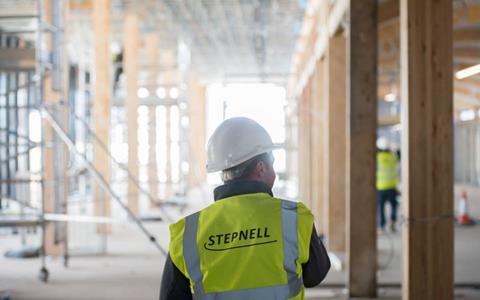 It added that other losses were from "onerous" terms and conditions on jobs won before 2018 which it added that a rejigged Stepnell, which is based in Rugby, Warwickshire, would no longer accept.
Stepnell said forecast losses on some schemes "in a number of instances had been grossly understated" and joint managing director Mark Wakeford added: "Directors have had to remove under-performing staff, reduce the number of regions from five to three and impose tighter management controls on cash management, bidding and various construction activities."
The firm said turnover for the year to March 2019 had also been restated to £161m, down from the previously published £168m.
In its latest accounts, for the year to March 2020, the firm, which employs around 400 people, said it had narrowed pre-tax losses to £3.4m on turnover down 20% to £128m.