Developer also branches out into FM
Manchester developer Bruntwood is branching out with the launch of new contracting, facilities and energy arms.
The contracting business, CubicWorks, will provide fit-out, refurbishment, design and build and M&E services and has already been appointed to a £2m office refurbishment job in Manchester for Bywater Properties.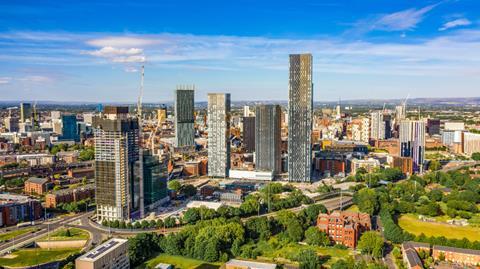 Over 50 Bruntwood employees have been transferred to the new outfit, including a leadership team consisting of former building contracting and consultancy director Shan Khambata, former head of building and construction in the north Mark Spavin and former head of project contracting Mark Wright.
Bruntwood chief executive Chris Oglesby said the move would "shake-up the provision of contracting services right across the UK".
The new facilities management venture, Unify, has already chalked up an £8m-strong order book with 30 M&E repair and maintenance, energy and cleaning contracts.
Unify Energy will focus on buying renewable energy and will offer support for clients which aim to use on-site energy generation.
Bruntwood, which was founded in the mid-1970s, saw its turnover jump 16% to £160m in its last set of accounts for the year ending 30 September 2019.
But pre-tax profit for the same period fell to £52m, down from £116m in 2018.