Deputy COO says business model is skewed against builders making decent returns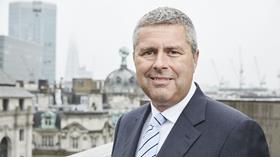 It is nearly impossible for contractors to achieve margins beyond 2%, according to a senior figure at Mace.
The firm's deputy chief operating officer Mark Castle (pictured) said the system was not currently set up for contractors to achieve healthy margins.
Mace is working on a string of high-profile schemes in London including the Battersea Power station redevelopment, the Chelsea Barracks residential scheme and the deal to build Tottenham Hotspur's late-running stadium.
Castle, who is also the chairman of Build UK, said: "Even in the good times most upper-quartile contractors were getting to 2% [margins] maybe up to 3%. In the bad times margins fall in to losses.
"If you are purely a contractor and do nothing else but contracting it's extremely difficult in the way the current business models work to make more than 2% at a pre-tax level."
Contractors say margins of 2% are the benchmark but Castle said margins of just 0.38%, which was the average for the UK's 10 largest contractors over the past year, were the result of contractors being forced to take on "unreasonable levels of risk".
He told last week's Building Live: "When it [procurement] works well, we see real collaborative forms of procurement through clients awarding projects on a balance scorecard value approach.
"But when the market hardens, you see the market changing and we go back to the bad old days of single-stage, lump sum bidding which in itself drives a very different set of behaviours amongst clients and their professional teams.
"When contractors are taking on unreasonable levels of risk, eventually one of those is going to hit home and it's going to affect margins. I do think that clients and their advisers do perpetuate this outcome."