Analysis by Building shows poor return due to fall in carbon price since government cuts to ECO scheme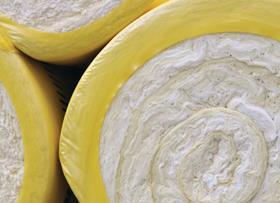 Contractors can expect to be paid significantly less for energy efficiency projects undertaken through the Energy Companies Obligation since the government announced cuts to the scheme, analysis by Building reveals.
In December, the government announced plans to slash the Energy Companies Obligation (ECO), with the carbon reduction target energy firms were required to meet under the scheme cut by 33%.
In the two weeks following the announcement, no energy efficiency work was contracted through the scheme's brokerage system, which is designed to allow smaller firms to participate in the scheme by selling carbon abatement projects to the energy companies.
Sales of abatement projects have picked up slightly in the New Year. However, the price of carbon is now averaging just £52 per tonne, down from an average of £87 in the three months before the cuts were announced.
The fall of 40% in the average price of carbon, which functions as a benchmark for the pricing of projects through ECO, means contractors will now be paid significantly less for ECO work they carry out.
The fall in the average carbon price is mainly due to the absence of work being undertaken through the Carbon Saving Obligation (CERO) part of the scheme, which funds energy improvements to individual households or properties.
Projects under CERO, where no work is now being undertaken, command a higher price for carbon than CSCO, which funds energy efficiency improvements across whole neighbourhoods.
Work under CSCO has also fallen since the government's cuts, but only by 15%. This means the average cost of carbon has been dragged down.
Simon Holmes, director at of ECO manager Acrobat, said that some of the prices being paid for work through the brokerage system were "unsustainable".
"There are some prices there where you think, 'How on earth are they making that work for them?'" he said.
He added: "The people selling carbon through brokerage at the moment will be people who have got desperate."
Andrew Warren, director of the Association for the Conservation of Energy, said the big energy companies were "manipulating the market".