Site managers among those benefiting from tug-of-war with housebuilders eager to poach talent
Contractors are being forced to dig deep to stop their site managers from being poached by predatory housebuilders, with those in London now commanding pay packets in excess of £60,000.
Salaries for senior site managers jumped 5%, with those in London picking up an average of £66,000, according to Building's 2018 contractors' salary survey which was carried out over the summer by Hays.
Site managers in the capital pocketed £54,000, with the national average for the role jumping 4% to just over £45,500.
"Employees are less optimistic about their career prospects"

Duncan Bullimore, Hays
Other delivery-end roles have also been reaping the benefits of a tug-of-war for their skills, with contract managers seeing their pay packets rise by an average of 4% to £60,000, while project managers saw their incomes rise an average 3% to just over £55,000.
Cenkos analyst Kevin Cammack said housebuilders were picking off site managers from contractors in order to replace those poached by rivals.
He said: "To be honest, I'm a little surprised the jump for [site managers] isn't higher. When you get to that level the skills are more interchangeable with housebuilders and they [housebuilders] have been much more aggressive in terms of employment."
And he warned contractors would have to find even more cash to prevent their best staff from being wooed by housebuilding firms with deeper pockets.
"If you compare the number of professionals required on a housebuilding site with the number required to build a bridge or tower, it's significantly less," he said. "It means housebuilders can afford to pay more, which does create an issue for contractors when there are positions that are transferrable."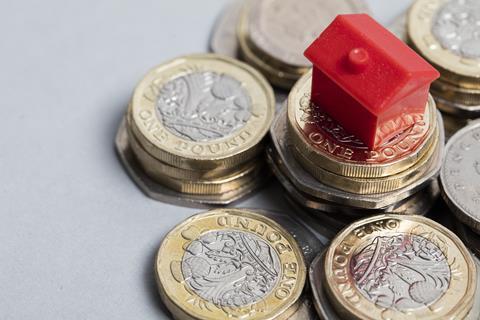 Other professions to score 4% pay increases, beating the sector-wide average of 3.2%, were senior estimators (£58,208), assistant estimators (£31,042) and contract managers (£60,000).
The number of professionals who said they expected to move jobs in the next year was close to 60% while one-third expected to be making the switch in the next six months.
Cammack said: "I was aghast when I saw the number but I expect that has something to do with the fact we have been living with the uncertainty of Brexit and in 12 months' time that will be a bit more solid."
Hays Construction director Duncan Bullimore added: "In the way that the construction industry operates, professionals are seasoned to the realities of working in a sector that can have its good and bad years.
"Movement of contractor employees has increased slightly […] However, employees are less optimistic about their career prospects across the sector, which could have adverse effects on employee movement."
The survey showed that all the best paid roles continue to be in London with the highest paid role the £95,500 average health and safety directors picked up in the capital.