Inflation could hit double figures by end of year, London QS admits
London QS Core 5 expects tender price inflation to be 9% this year – but admitted it could be well into double figures by the time 2022 is finished.
In its update for the second quarter, the first to take into account the full impact of the ongoing war in Ukraine and the growing cost of living crisis, Core 5 said it is expecting a 4% hike for the remaining months of the year bringing overall inflation to 9%.
However, it said it cannot be certain that inflation for the remainder of the year won't be double that number which would mean tender prices will have increased by 13% overall this year.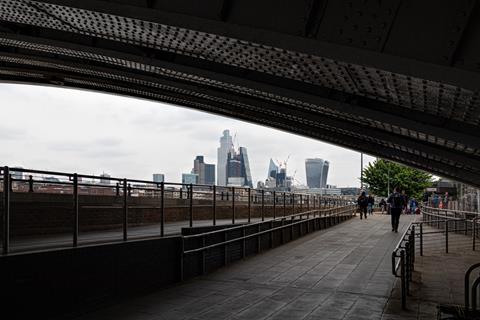 It said main contractors have increased their preliminaries but not prohibitively so. "Generally, contractors [are] still keen to fill pipelines. Longer term scarcity of skilled staff remains [the] key risk."
But it added that while contractors have sought to offload some of the risk "contractor teams need to be conscious that they cannot shed all risk".
It said that it was advising clients on different procurement routes with contractors increasingly turning their backs on single-stage or fixed-price bids with several firms going public that they have abandoned fixed-price jobs.
"We are looking at increasing variation of two stage and even construction management approaches," Core 5 added.
It also said a flat rate of inflation for the remainder of the year would mean inflation will be up 5% overall in 2022 but admitted this is by far the least likely scenario of the three.
Some of the most eye-watering price hikes include concrete, which Core 5 says has gone up by 10%-20% in the past year, and rebar – up by as much as 80% over the same period. Aluminum is up by 25% while materials for MEP work are up by between 10% and 30%.
Core 5 said that rising costs meant typical commercial jobs were now 13% more than a year ago with category B fit-out work up 8%. Mid-rise residential jobs by a tier 2 contractor are up 10% and regional stadium jobs up by 14%.