London sites face transport headache as car parking space at previously shut tourist attractions disappears as lockdown eases
Contractors are now pricing health and safety measures introduced since the start of the covid-19 pandemic into project costs.
ISG regional director Jon James admitted there had been a "huge change" on construction sites due to the added burden of ensuring social distancing rules are adhered to.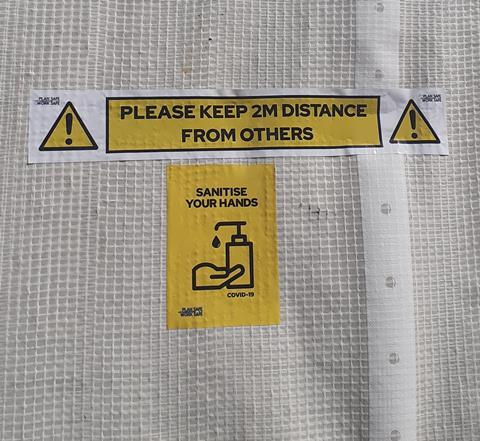 James said the extra costs being shouldered by ISG, which last year saw record-breaking pre-tax profits of £52m, included renting buildings to house welfare facilities to keep sites open.
He admitted: "All of these things cost and the investment made in the initial transition post-covid, I think that was heavy."
But he said that the firm had now adjusted to social distancing rules and had started pricing in the resulting costs to projects.
"We know where the bar is, now, we know what the measures are that we need to take. So that can be priced into projects on a project by project basis."
James was speaking during a Building webinar on how firms have been dealing with covid-19 risk management on sites.
Taylor Wimpey group operations director Jennie Daly said the cost of getting hold of PPE had put added pressure on preliminaries.
She said: "The difficulty particularly in the early weeks of procuring PPE was significant, a stretch on prelims. So, the fact that productivity has fallen is going to have a continuing sort of friction on projects."
And she said the impact on costs of social distancing rules has been most evident on sites which are nearing completion.
"The very end of build out, where sites are more constrained, it is proving much more burdensome and difficult."
And Steve Hails, director of business services at the Thames Tideway super sewer project, admitted projects, especially those in London, faced a headache over how workers can avoid public transport.
Car parking space used by firms at shut attractions like London Zoo – being used by Costain but which has now reopened as lockdown restrictions are eased – is no longer available
"[This will be] one of the challenges we have going forward. That space that we currently utilize may no longer be available."