Firm announces completion of troubled 46-facility PFI project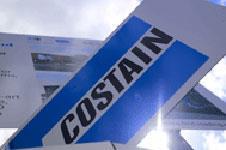 Costain has finally finished the last of the 46 facilities on the legacy Greater Manchester Waste Disposal Authority PFI contract, which it won in 2007.
The engineering firm announced the development in a trading update today, adding that all elements in the contract were now either fully completed or in the post-completion warranty period.
It said the December handover had resulted in contractual retention and milestone payments of £14 million.
In August Costain said it had withdrawn from the waste market after problems in Manchester led its natural resources division to report a £2.6m loss in the first half of 2014. The firm said there had been "design faults" at four of the sites.
Two months later subcontractor TEG Group suspended trading in its shares amid a row with Costain over the retention of £2.8 million for its work on work on the project. Its board announced last month that the business was entering administration.
In today's trading update, Costain reasserted that it was no-longer the group's policy to pursue fixed-price contracts of the same nature as the Manchester Waste PFI.
Elsewhere, it said that the firm's order book stood at a new "record level" of £3.5 billion at the end of December, up from £3 billion at the end of 2013.
Chief executive Andrew Wylie said the order book, coupled with a net cash position of over £140 million gave "confidence and visibility for the future".
Costain's update also confirmed that the group had transferred the interest in its two remaining PFI investments, valued at £7.4 million, to the legacy Costain Pension Scheme in order to manage its obligations.