Senior management see salaries go down one third
Costain has become the latest contractor to slash the pay of its executives to help deal with the coronavirus pandemic.
The firm said its board and senior leadership team have agreed a 30% reduction in salaries for up to three months.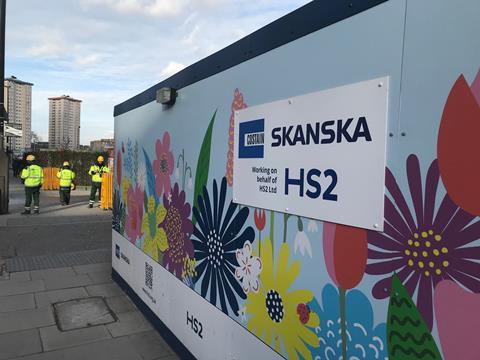 It said around a third of its income had been affected by the outbreak because jobs, including Crossrail, HS2 and the Thames Tideway scheme, had been suspended in London.
But it added that its highways, local authority and water utility work, which accounts for half of its £1.2bn turnover, had largely been unaffected.
In a stock exchange update this morning, it said: "To safeguard jobs across the group we will make use of the government's job retention scheme, and will furlough the affected workforce, ensuring immediate remobilisation when conditions improve."
The firm said it would also defer PAYE and VAT payments.
Costain also said it was continuing with its capital raising of up to £100m, announced earlier this month, which it said it expected to be completed in the coming weeks.
Chief executive Alex Vaughan said: "We are continually monitoring and implementing the necessary measures to safeguard those who continue to work on essential projects across the UK.
"Our priorities remain their safety and wellbeing, doing the right thing for society, continuing to support our clients and protecting the financial strength of the group."
As at 26 March, the group had £40m of cash, £90m share of cash in project bank accounts and joint operations and £116m of drawn debt.
In addition, the group has a further £71m of bank debt facilities.