Firm's order book increased to over £3bn in the first four months of the year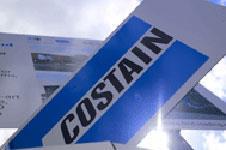 Costain's order book has hit a record level of £3.2bn, the firm has said.
In a statement to the City this morning outlining the firm's performance in 2014 to date, Costain said its order book had increased to £3.2bn, up from £3bn at the end of 2013.
It added that "over 90%" of the orders in its order book were from repeat customers.
It also said its preferred bidder position remained at "over £400m", the same level it was at at the end of 2013.
Costain said it had now secured over £900m of revenue for 2014 and that "the overall level of tendering activity across the group's targeted markets is high".
In its statement it said: "Costain is well positioned in a developing market of a limited number of providers who can deliver the innovative integrated consulting, project delivery and operations and maintenance services increasingly demanded by major customers."
Andrew Gibb, analyst at Investec, said: "Costain has differentiated itself from its peers, by being able to be on the front foot in terms of accelerating its growth potential.
"We believe this positive move reflects its focused strategy, whereas others in the space have been too distracted by trying to develop operations outside their core markets. The strong growth in the order book would appear to support this view."