Matthew Hyman will start from December
Costain has raided Microsoft for its new chief digital officer as it seeks to enhance its digital technology offering.
Matthew Higham has been appointed as the contractor's new chief digital officer and will start on 1 December.
He will replace Natham Marsh, who left the role in April and is now Turner & Townsend's chief digital officer.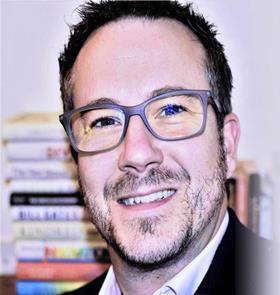 It is understood the role at Costain, which will have been vacant for seven months when Higham steps in, is currently being filled by other members of the firm's digital team.
Higham was chief digital officer at Microsoft's UK business, where he advised customers on adapting their business models to maximise the benefit of digital technology across multiple industries, including infrastructure. He was also Microsoft UK's sustainability lead.
Originally an engineer, his career has spanned numerous sectors including architecture, financial services, government, airspace and Formula 1.
Costain chief executive Alex Vaughan said that Higham "brings an impressive track record and his experience will enable us to accelerate the integration of digital technology in every solution we deliver to our clients, helping to maximise the productivity and efficiency of our nation's infrastructure."
Costain is currently building HS2's London tunnels in a JV with Skanska and Strabag called SCS JV on a pair of deals worth a combined £2.3bn.
Connect JV, a partnership between Costain and Aecom, is also among three teams in the running for a £500m design and delivery partner job for HS2's phase 2a leg between the West Midlands and Crewe.
The other teams on the shortlist are Jacobs and AMS JV, a partnership between Atkins, Mace Consult and Systra.