Energy and transport jobs holding up, says chief executive
Costain has said it doesn't expect its business to be hit by the impact of the predicted recession after posting improved half year results this morning.
The firm's main markets are water, energy and transport, such as road and rail, with business from all three up in the first half.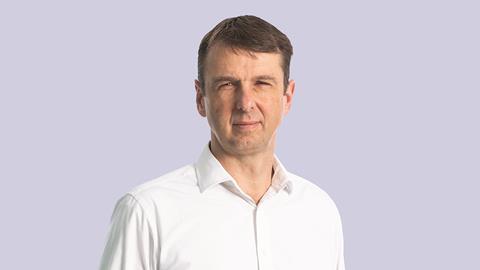 Chief executive Alex Vaughan said: "We have chosen to focus on those markets where strategic investment has to be made and is not discretionary and that gives me confidence [about the future].
"We are seeing investment continuing to flow and in the amount of work we are bidding. These [jobs] are critical needs for the UK to grow and prosper. I don't think there will be a recession in infrastructure but London developers and housebuilders could be affected."
Vaughan said the firm was helping staff with the cost of living crisis with improved pay, financial management training and staff discount schemes.
He said the firm has inflation recovery mechanisms built into its contracts to make sure it is not hit for the escalating cost of materials. "The main ones for us [where we are affected] is concrete and steel." And he added: "We don't do any fixed price, lump sum work."
Costain also carries out nuclear work but Vaughan admitted that despite plans to build more reactors in the UK, shovels in the ground were at least half a decade away.
"Nuclear is a market for five years' time. There is planning, development consent orders, public consultations, funding models to sort out. It takes a long time."
Costain said it spent £2.6m on restructuring costs to improve its efficiency in IT and digital in the first half while it also booked a £500,000 profit on selling its stake in a hotel chain which came with a legacy PFI investment.
The firm, which drew a line last year under two problem contracts in Wales and Cambridgeshire, said pre-tax profit in the first half was up 23% to £11.2m on turnover up 20% to £666m.
Operating margins in the first half were 2.1% with Vaughan reiterating the long-term target was a figure of between 5% and 6%.
Analysts are expecting full year turnover to be around £1.3bn with pre-tax profit forecast to between £31m and £33m. Group revenue last year was up 9% to £1.1bn with the firm narrowing pre-tax losses to £13.3m from £96m last time.