New rules restrict size of controversial underground developments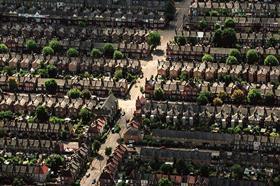 A crackdown on mega-basement developments in wealthy Kensington and Chelsea has won the backing of Whitehall's Planning Inspectorate.
An inspector has backed a policy drawn up by the west London borough's planners to curb the size of the basements, which have become popular with wealthy homeowners wanting to maximise their living space in tightly constrained neighbourhoods close to the city centre.
However the noise, vibration, dust and traffic that the projects can generate has sparked a fierce backlash across the well heeled borough.
The new rules, which have been on the drawing board for two years, introduce strict guidelines limiting the size of basements across Kensington and Chelsea.
These stipulate that the maximum area basements can extend under a garden will be reduced from 85% to 50%, which will have to be a single space rather than separate rooms. Any new basements or extensions will generally be single storey, except for on large sites.
However basement developments under listed buildings will be subject to an outright ban.
In addition, developers will be required to submit construction traffic management plans when applying for planning permission in a bid to protect residents from the disturbance the developments can create.
Commenting on the inspector's report, Kensington's cabinet member for planning policy, Cllr Tim Coleridge, said: "Basements have been the single greatest planning concern our residents have expressed to us in living memory.
"It hasn't been easy and basement developers have aggressively opposed us every step of the way. We are delighted that the inspector agrees that we have got it right while at the same time praising us for our extensive public consultation.

"This ruling is a victory not only for the Council but also our residents who have been overwhelmingly supportive of what we have been trying to do."

The new guidelines will formally be adopted on 21 January at the next full council meeting.