Close to 30 cases on job with 1,000 people
Laing O'Rourke has confirmed there have been 26 cases of covid-19 in just over a week at its Royal Liverpool Hospital site.
A spokesperson for the firm, which took over the job after Carillion's collapse three years ago, said: "In recent weeks, we have seen an increase in positive test results among people working on the new Royal in line with the latest increases in the Liverpool region.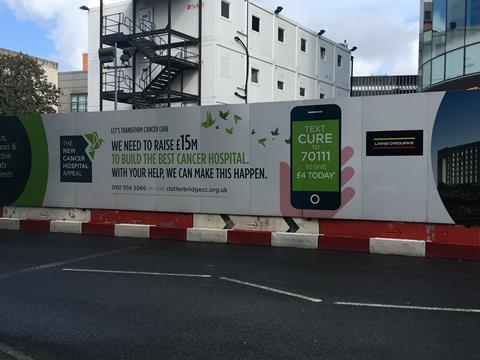 "When a worker tests positive, we ensure they follow national guidance and self-isolate immediately. We also implement track and trace procedures and ask the contacts of anyone who has tested positive to leave the project and isolate.
"Work in the zone in which the individual who tested positive was working is then paused to enable it to be deep cleaned before work resumes."
She added that the firm had introduced covid-secure working practices across all its projects in March last year and that these had been both regularly updated and reviewed.
She added: "The changes we made at the new Royal include implementing social distancing across the project through a day and night split shift pattern, introducing one-way systems in corridors and staircases, increased space for welfare and canteen facilities with a rota system to separate the workforce, and the mandatory use of face coverings across the site.
"We have also increased cleaning and through regular briefings keep the workforce updated on the latest government and company guidance to limit the spread of covid-19. Additionally, staff who are able to work from home continue to do so."
O'Rourke has around 1,000 workers on the job, which remains open, and was originally meant to finish in 2017. It is now due to be completed next year.