Pandemic blamed for 117% hike as disputes increase amount firms are forced to shell out
The covid-19 pandemic helped send the average value of construction disputes in the UK soaring to £27.7m last year – an increase of 117% from 2019, a new report released by Arcadis has revealed.
But while the eye-watering amount was significantly up, having sat at £12.6m for the previous two years, the number was still below a global average of £38.5m.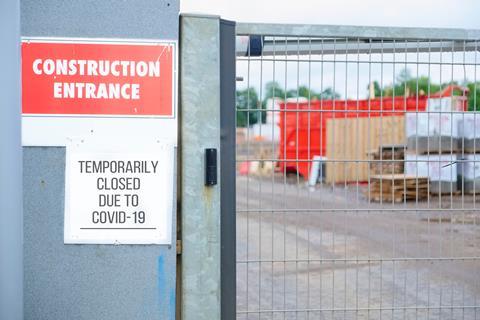 Areas where disputes were more costly included the Middle East at £60.4m and continental Europe at £38.6m. Contractual dispute costs in North America averaged at £26.9m.
The data, which is part of Arcadis' 11th annual global construction disputes report, showed how the industry had been hit by the covid-19 pandemic.
While trends in the average value and length of disputes varied from region to region, all regions surveyed saw an increase in "mega disputes" related to bigger capital programmes and private projects which Arcadis said in part explains the increase in dispute costs.
The report said that owners, contractors and subcontractors failing to understand and comply with their contractual obligations became the number one cause of disputes in 2020.
This replaced the previous number one cause – failing to make interim awards on extensions of time and compensation.
Arcadis said while the UK government allowed construction projects to continue during last year's lockdowns, many live sites either shut down completely or were significantly impacted by covid-19 restrictions on working practices leading to jobs taking longer to finish and costs going up.
The survey said 75% had encountered disputes or claims specific to covid-19 impacts, with the largest proportion of these being for delay and disruption.
This was followed by errors and omissions in the contract document and failure to make interim awards on extensions of time and compensation.
Gary Kitt, head of UK contract solutions at Arcadis, said: "It is not surprising that the average value of disputes in the UK increased significantly and that nearly three quarters of respondents had encountered disputes or claims specific to covid-19.
"The most common cause of disputes in the UK was the parties failing to understand or comply with their contractual obligations. This underlines how good contract administration and project management can be pivotal in either avoiding disputes in the first place or assisting with mitigating their impacts."
While the value of disputes rose during 2020, the UK continues to be the global leader in not letting disputes drag on. The average length of time to resolve disputes remained constant with the previous year at less than 10 months. The global average was 13.4 months.
UK respondents reported a positive trend towards dispute mitigation in 2020, with more than 65% stating that the most common form of early resolution resulted from settlements reached prior to proceedings.