Private sector could be leading a recovery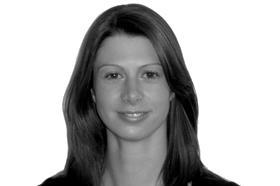 The CPA/Barbour ABI building contract awards index for April is a tonic after the gloomy view presented by official statistics (a 5% contraction in activity in Q1 compared to a more conservative preliminary estimate of 3%).
At 119, however, the CPA/Barbour ABI contract awards index rose 2% in April (from its level in March) and stood 23% higher on an annual basis. The private sector led the way, with the indices tracking work in many privately financed sectors remaining positive. At 120 the private housing index was particularly strong, over 40% higher than in April 2011. It seems strong performances by most large housebuilders has encouraged an increase in development in 2012/13.
A word of caution; although the buoyancy of contract awards data is encouraging, contract awards do not necessarily mean work starting on site. There are numerous reasons why pushing the go button can be delayed.
Kelly Forrest is a senior economist at the Construction Products Association