Construction output forecasts revised down on back of third quarter slowdown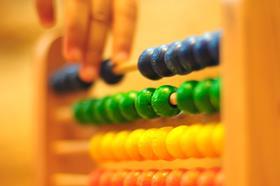 The Construction Products Association (CPA) has confirmed it has downgraded its construction forecast output for 2015, as first revealed by Building.
The CPA has downgraded its output forecast for this year to 3.6%, down from its 4.9% prediction in the summer.
The organisation has also revised its construction output forecast for 2016 down to 3.8%, down from 4.2%.
The CPA attributed the 2015 downward revision to a slowdown in housing and commercial activity in the third quarter of 2015.
Building first revealed the CPA was planning to downgrade its ouptut forecast for this year last month, amid growing concern in the sector regarding a drop-off in new orders.
However, the CPA said it expected the slowdown to be temporary and expects construction output to rise by 19.7% between 2015 and 2019 on the back of growth in the private housing, commercial and infrastructure sectors.
The £411bn National Infrastructure Plan is expected to keep the infrastructure sector growing by an average of 11.% per year until 2019, with work expected to be strongest in the energy and roads sectors.
However, CPA economics director Dr Noble Francis warned that if the government could not reduce its current spending by as much as it anticipates "it may cut public construction projects to achieve its aims of eliminating the public sector deficit."
New office construction is expected to drive commercial output growth, which the CPA expects to grow by an average of 3.9% per year from 2016 through to 2019. Retail growth rates are expected to be constrained by the consolidation of expansion plans by supermarkets.
Private housing starts are anticipated to rise 7.0% in 2015 and 5.0% in 2016 with "major house builders signalling their intention to build more homes over the next 12-18 months," Francis said.
Francis added: "Help to Buy accounts for one quarter of new build purchases and will help to sustain demand. House prices continue to increase in most regions, especially in London and the South East, illustrating a strong underlying demand. "
"Public housing, however, is expected to be adversely affected by uncertainty and a lack of funding due to the extension of Right to Buy to housing associations and cuts to social rent. As a result, public housing starts are estimated to fall 10.0% in 2015 and a further 5.0% in 2016."
The CPA autumn forecast also highlighted the skills shortage, which has already affected housebuilders who reported that this was a key issue in the third quarter of 2015, while contractors in the commercial sector reported pauses in projects as prices had to be renegotiated with clients due to increased labour costs.