Housebuilder says political and economic uncertainties shredding buyers' confidence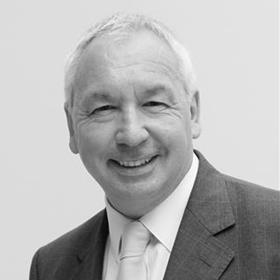 Crest Nicholson has said profits for the year will be off by a much as 17% as the housebuilder said the firm's bottom line had been hit by flatlining sales in London and the South-east.
The firm said pre-tax profit in the year to October 2018 would now be in the range of £170m to £190m – down from the £205m it said back in June when it unveiled its interim figures.
In a trading update this morning, it added that margins would be lower than the previously estimated 18% – itself a fall on the previous estimated figure of 18%-20%.
The news has meant the firm has mothballed plans to open a new South-east division "while current market uncertainties continue". It added that it has now completed shutting its London arm with sites in the capital now being looked after by its divisions in the Home Counties.
The company said sales had not picked up during the autumn selling season with executive chairman Stephen Stone blaming Brexit uncertainties for shredding buyers' confidence.
He said: "The usual autumn pick up in sales volumes has not been evident during September and October, with many customers putting off decisions to buy whilst current political and economic uncertainties persist."
The firm said sales of its more expensive homes have been hit while aspirational buyers have been put off from shelling out, while sales in the second-hand market have fallen.
Crest said it has asked Stone (pictured) to spearhead a new strategy to lead the firm out of the doldrums with the firm slowing down build rates and reducing land expenditure as well as building more homes using off-site manufacturing. It said this range of homes would supply half its sites in the next three years.
The firm said it would speed up bulk sales of homes to registered providers and PRS investors as part of its plan to maintain profitability for 2019.
Crest said that its chief financial officer Robert Allen, appointed only last year, was leaving the business with chief executive Patrick Bergin filling in while the firm recruits a replacement.
The firm is expected to unveil its full year results in January.