Scheme's bosses worried about productivity of tier two contractors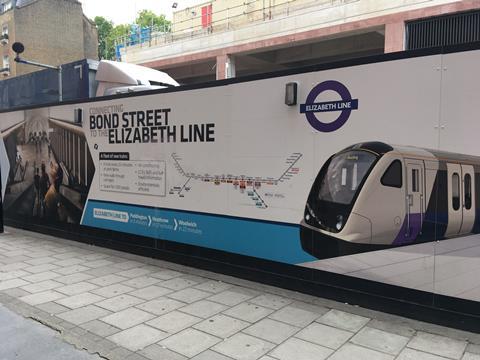 Transport for London has been forced to step in to get tier 2 contractors to prioritise work on Crossrail after being asked to do so by the late-running railway, minutes from a meeting of the project's sponsor board have revealed.
The recently published documents reveal the board, which is made up of representatives from both TfL and the Department for Transport, has been warned by Crossrail bosses that firms are not putting their work on the £17.6bn scheme ahead of other projects.
And the minutes, which date from a meeting held in the last week of June, also reveal the sponsor board has been given a list of firms who are failing to make working on Crossrail a priority.
The minutes said: "CRL [Crossrail Ltd] continued to focus on getting to the root cause of [the] issues […] viewed to be impacting productivity. Mitigation plans were being identified to deliver technical solutions and improve the availability of delivery resource.
"Tier 2 contractors prioritising non-Crossrail contracts over Crossrail was viewed as one example of an issue and CRL agreed to provide a list of those contractors for TfL to review and engage with where they hold multiple contracts."
In July, Crossrail chief executive Mark Wild told a TfL board meeting that co-ordinating the different functions of contractors, especially tier two and tier three firms, was proving to be a headache.
Wild said he had moved to fix the issue by creating a new role to send staff from tier two and three contractors to sites as required.
"There are instances where one specific person is required at three stations at once. We need to deconflict resource demands."
He added: "The root cause of our productivity [issue] is in the tier twos and tier threes.
"There are 4,000 people working on the project from tier ones and there are 600 people from tier twos and threes."
He said the exception to this was Bond Street station, which is being flooded with resources in order to have it ready for trial running in the first quarter of next year.