Tony Meggs adds original December 2018 deadline caused 'mayhem' on railway
Crossrail chairman Tony Meggs has warned industry bosses to "beware" of how deadlines are set after admitting the railway's original 2018 opening date had created "mayhem" for the scheme.
Outlining lessons learned on the job – which is now due to open more than three years late – Meggs, who was appointed Crossrail chairman in January last year, said the original fixed deadline created systemic problems which led to a failure to finish the project in time.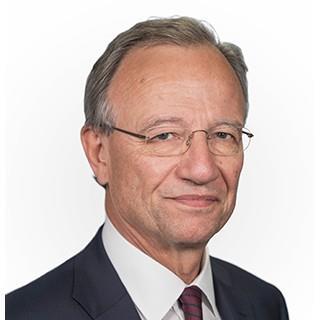 Speaking in a project update with the All-Party Parliamentary Rail Group earlier this week, Meggs said: "I would say because it created so much mayhem in Crossrail, [you should] beware of how you set deadlines."
He added: "As things slipped and slided a bit, as is almost inevitable, the immovable end date meant that there was a huge amount of compression which got built into the schedule.
"Every year the schedule was revised but the end date was never moved, and as a consequence, two or three years' worth of work ultimately got squished into a few months and of course that ultimately led to a failure to deliver on the date and, frankly, caused a huge loss of confidence in our ability to execute these large programmes."
He said that 35% of Crossrail's workforce had been demobilised after the 2018 deadline was missed, meaning he and deputy chairman Nick Raynsford spent a "good part" of last year rebuilding parts of the team which managed finance and project control.
Meggs (pictured) also called for a change in the way the industry thinks about mega-projects and said major infrastructure schemes like Crossrail should not be thought of as civil engineering jobs.
He said: "Mega infrastructure projects like Crossrail are actually complex system integration projects. They are not civil engineering projects. Bringing everything together has been the biggest challenge on this railway."
He added: "The focus on the civil engineering aspects of the job were to some degree at the expense of this complex integration process which we are now undergoing. I am really calling for actually quite a big change in the way that we as engineers think about these mega programmes."
He said Crossrail, while undeniably a complex project, "didn't need to be that complicated".
Meggs, who was formerly head of technology at oil giant BP, said= future infrastructure projects should bear in mind the mantra of his former firm – simplification, standardisation and minimum viable product.
He added: "That is not to be cheap and nasty but actually to think very hard at the very beginning of the project of a very systematic process of standardisation, more use of offsite manufacturing and construction and really attempting to simplify the structure of the project, the technology of the project, the number of interfaces on the project and the number of interdependencies.
"It is just not something that we naturally do at the beginning."
In the same session, Meggs blamed the delays to the railway's Bond Street station partly on "less than perfect contractor performance" of the project's main contractors Costain and Skanska.
Raynsford added that Crossrail's senior team have now admitted that it is "not feasible" that the station, which is the only terminus on the line which is not ready for the next stage of testing, will open with the rest of the central London stations in the first half of 2022.