Jacobs says risk increasing £825m bailout agreed last December will not be enough
The risk of Crossrail being unable to finish the Elizabeth Line within its £18.6bn budget is increasing, according to the consultant brought in to monitor the project.
Last December, the scheme was given an extra £825m after a bailout agreement was struck between Transport for London, the Greater London Authority and the government. Crossrail had asked for an extra £1.1bn.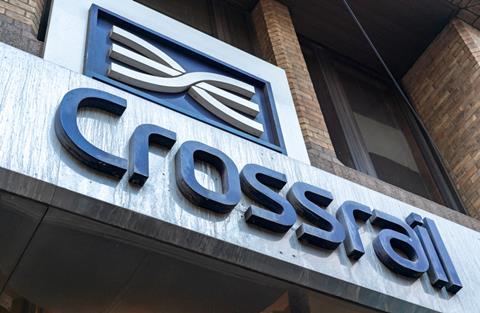 Now Jacobs, which provides monthly reports on the project's progress for the Department for Transport and TfL, has warned that more money may be needed.
"The threat of not completing the Elizabeth Line within the current funding threshold is increasing," the consultant said.
"We are concerned that there has been no change to Crossrail's forecast over the past four periods."
In its response Crossrail admitted that it was "too early to be wholly confident" that the current funding package would be sufficient but said that it was working to reduce risks.
Crossrail said: "It is not unexpected currently in the programme to face pressures through emerging scope and activities arising during the complex testing and commissioning phases and mitigations to remain on schedule.
"The programme is paying close attention to the rate at which new cost issues are emerging and the extent to which existing provision and risk budget is being consumed. In addition, the opportunities which exist in the programme to retire risk are being pursued with intensity."
The scheme, which was originally due to open in December 2018, has been blighted by repeated cost overruns and a series of subsequent missed deadlines since work began in 2009.
Meanwhile, papers published ahead of Tuesday's TfL board meeting revealed while the "programme is on track" to enter trial running this spring the drive to hit that date has put the wider programme at risk.
Crossrail said: "An unintended consequence of the prioritisation of trial running is the deferral of lower priority activity which, in turn, has the potential to cause consequential delay to later target milestones such as trial operations and revenue service."
Work that has been pushed back includes "a combination of project maintenance, snagging and enhancements and some testing and commissioning activity".