Scheme was handed £825m bailout in December - but wanted £1.1bn
Crossrail has warned it might need even more money than the £18.6bn it has been given to get the job completed.
Last December, the scheme was given an extra £825m after a bailout was struck between Transport for London, the Greater London Authority and government.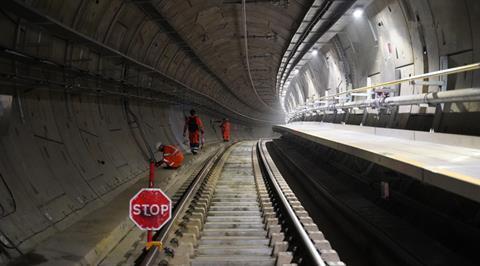 Crossrail had asked for an extra £1.1bn with papers published by TfL suggesting it may still need the higher amount to finish off the work.
A meeting of TfL's committee for the Elizabeth Line – the official name of Crossrail – admitted the extra funding handed to the project just a couple of months ago might not be enough.
It said: "The current anticipated final Crossrail direct cost remains stable, with higher risk scenarios continuing to show that up to £1.1bn of additional funding could be required to complete the works.
"However, Crossrail continues to work towards managing the costs as closely as possible to the additional available funding of £825m."
The scheme, which was originally due to open in December 2018, has been blighted by repeated cost overruns and a series of missed opening deadlines since work began in 2009.
The documents also revealed that between mid-November and mid-December last year, the scheme spent £56m bringing total year-to-date spending for 2020/21 to £525m. Crossrail has nearly 900 staff working on the scheme.
The papers were prepared for the second meeting of TfL's Elizabeth Line committee, which was set up after the governance of Crossrail transferred to TfL last year.
The Crossrail board was disbanded last September, with the executive team led by chief executive Mark Wild retained to oversee the completion of the project.