Healthy balance sheet means firm isn't tempted into taking on risky jobs, chief executive says
Morgan Sindall's average daily net cash position nearly doubled to close to £300m in the first half as the firm confirmed it had turned in record interim results this morning.
The company said its average daily cash number in the six months to June was £294m, up from £153m for the same period last time and the £123m it posted in the equivalent period in 2019. Net cash at the half-year end was £337m, up from £146m last year and £114m in 2019.
Chief executive John Morgan said having access to that kind of liquidity gave it a significant advantage over its peers and ensured it wasn't tempted into taking on risky jobs for turnover.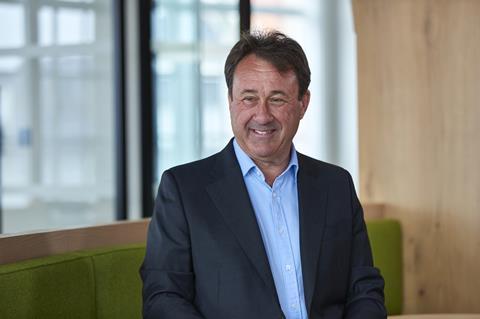 He said: "Maintaining a strong balance sheet including a substantial net cash position provides a significant competitive advantage for us. It enables us to continue making the right decisions for the business."
He added that the daily number was a good barometer of whether jobs were hitting problems. "It gives you an early indicator of how things are going and tells you if it's a good idea to have a look at things."
As flagged to the City in an unscheduled trading update last month, the firm turned in a sparkling set of interim figures with pre-tax profit up 285% to £52.4m from last year's pandemic-affected number with revenue jumping 14% to £1.6bn.
Morgan Sindall said profit and revenue in the first half had beaten its pre-pandemic numbers filed in 2019, up 48% on the £35.5m recorded two years ago when revenue was £1.4bn.
Morgan said he expected the firm's peers to turn in a similar set of numbers when they post their interim numbers later this month. "I suspect a lot are doing well at the moment. It's a good market."
Its fit-out division shrugged off the effects of the pandemic on the commercial office market with the firm securing a record order book of £581m.
Revenue was up 20% to £380m – although down from the £407m in 2019 – but operating profit of £19.3m was up 18% on 2019's number. Margins also headed north at 5.1% compared to the 4% posted in 2019.
"We're not suddenly going to have no offices but they are going to be different," Morgan said. "You have to remember that firms wanting less [office] space is still work for us. All we need is change."
Revenue at its biggest division, construction and infrastructure, slipped 2% to £774m but was up on the £679m figure for 2019.
Its operating profit and margins were both up to £22.9m and 2.9% with the firm expecting construction margins to hit its 3% target by the end of the year with infrastructure predicted to beat the 3.5% it has been set.
Income at its partnerships housing business, which Morgan has previously predicted could become the firm's biggest, was up 53% to £270m with operating profit up 476% to £12.1m and operating margins up from 1.2% to 4.5%. The firm said its operating margin target remained at 6%.
Last month's trading update prompted analysts to upgrade their full year profit forecasts to more than £122m from the previously expected £109m.