Healthcare and logistics also performing well, consultant adds
Data centres, healthcare and industrial and logistics complexes are the sectors weathering the covid-19 storm in the UK and Europe best, according to consultant RLB.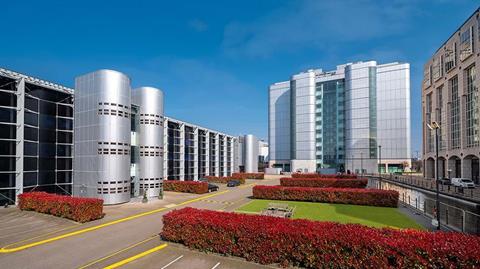 In its latest global report, the firm said: "Covid-19 has probably singlehandedly accelerated digitalisation within most industries across the world, so it comes as no surprise that the data centre market remains buoyant."
One data centre scheme up for grabs is Union Park, which is being developed by Ark Data Centres. The £600m scheme will be built on the Bulls Bridge Industrial Estate in Hayes, west London, and will also include a data centre campus.
Last week, another data centre firm Global Switch announced it had recruited former Multiplex chief executive Ashley Muldoon to become its chief operating officer.
Elsewhere, RLB said healthcare is gearing up to meet a second wave of covid while the pandemic has meant more people have bought goods, such as grocery shopping, online.
"[This] has sustained the demand for logistics space and the hardiness of the industrial & logistics sector is strengthened by its ability to support multiple facets of consumer spending, leading to fewer long-term uncertainties."
It said that nine out of 10 respondents said productivity has fallen by less than 20% across Europe.
It added tender prices were within plus or minus 3% of forecasts made last year.