Developer sees off High Court challenge but judge takes planning inspector to task
The planning inspector in charge of the public inquiry into the £1.2 billion Shell Centre redevelopment has copped the wrath of a High Court judge who said he was "seriously concerned" by his conduct during the process.
Justice Collins yesterday dismissed a legal challenge to secretary of state Eric Pickles' decision to approve the South Bank scheme, which has been masterplanned by Squire & Partners and includes designs by KPF, Grid, Patel Taylor and Stanton Williams.
But local resident and writer George Turner, who had won the right to challenge communities secretary Eric Pickles' decision to approve the scheme by Braeburn Estates, said in the light of the judge's comments about John Braithwaite he was now considering whether to appeal.
"I think I've got very good grounds, given what the judge said," he told Building's sister title BD. The judge turned down his right to appeal but Turner will decide in the next few days whether to appeal directly to the Court of Appeal instead.
He added: "I started this case because it is my firm belief that important decisions on major sites which will shape the future our city for generations to come need to be subject to the highest levels of public scrutiny.
"This process did not happen in this case, as it fails to happen in too many cases. It is the reason why we are seeing so many bad and damaging developments in London and across the country. Shell is just one particularly damaging example."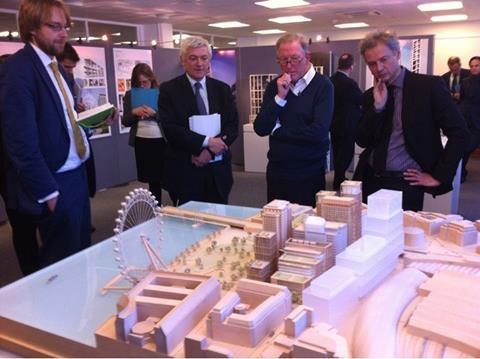 In his judgement, Justice Collins took planning inspector Braithwaite to task over the way he handled the inquiry which ran in November and December 2013.
Justice Collins said: "I have no doubt that the inspector's conduct was such as to give rise to a real concern that he was unfair to the objectors. He seriously mismanaged his conduct of the inquiry. It may be well that the individual decisions he made were justifiable but the way in which he made them was unacceptable.
"The inspector's attitude is said to have given rise to an appearance of bias. It is not now suggested nor could it be that he was in fact biased. No doubt, he had formed preliminary views on some matters which were in issue in the inquiry, but of course he should not have said anything which suggested a closed mind or prejudgement.
But in dismissing Turner's claim, he added: "It must, however, be obvious that I have been seriously concerned at the inspector's conduct at the inquiry and I hope that steps are taken to ensure that lessons are learnt."
Braeburn Estates, a joint venture between Qatari Diar and Canary Wharf Group, is planning to build eight buildings which from range in height from five to 37 storeys. It will comprise offices, retail, leisure and close to 900 homes.
In a joint statement, Braeburn Estates said: "We are pleased that the challenge to the secretary of state's decision to grant our planning application to redevelop the Shell Centre has been dismissed. We strongly believe that our redevelopment of this important site will be a catalyst for the regeneration of Waterloo.
"We are hopeful that this is the final stage in the extremely rigorous planning process around this development and we look forward to commencing work in the near future."
The scheme was originally due to start in 2013 and deputy mayor Ed Lister attacked Turner for bring the case in the first place which listed the secretary of state as well as the mayor of London, Lambeth council, Shell and Braeburn as defendants.
"It is good news for south London that this unnecessary and hugely-expensive legal challenge has been dismissed," he said. "I hope that this is the end of the legal process and that work can begin on this important development." Lambeth leader Lib Peck also criticised the challenge which she said "has delayed a project which offers so much in terms of economic opportunity for local people".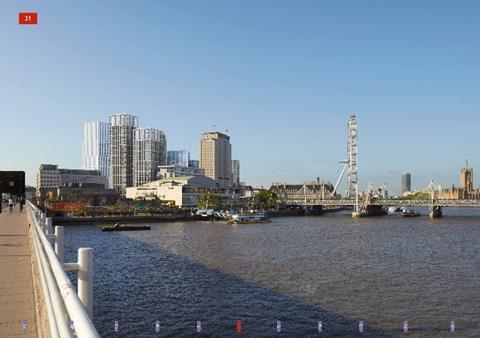 Source
This story first appeared on Building Design here.
Postscript
Additional reporting by Tim Clark