Report predicts sharp rise in costs in first half of this year, plus contractor failures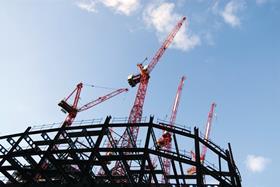 Construction costs will rise sharply in the first half of this year as pricing power shifts from clients to contractors, a report by Deloitte Real Estate has predicted.
The UK Real Estate Predictions 2014 report predicts cost increases will hit early trades first, including demolition, groundwork and concrete subcontractors, as well as smaller, complex jobs that are less attractive to contractors.
Cost increases will be particularly acute in "hot markets" such as London commercial and residential, as well as national distribution warehouses, the report predicts.
Deloitte warns cost increases "may actually have a far more significant impact on projects currently underway" as clients and main contractors may find they cannot deliver jobs at prices agreed recently.
The report explains: "Jobs priced and committed in the past few months run a risk of being unable to hire subcontractors and trades at the costs expected in the original tender agreement."
This may force contractors and subcontractors into "M&A activity […] or corporate failure", the report warns.
The report adds: "This threat will fade as the balance of work shifts to projects agreed more recently, but should be closely watched over the next six months."
The report says there are also downward pressures on prices, including the flexibility of the UK labour market, increased innovation and new contracting and manufacturing entrants from overseas.
These downward pressures on prices should mean "the market will return to a more normalised period of cost price inflation" after an initial "sharp correction" upwards early this year.