Firm to overhaul City fringe plot with favourite emerging on West End job
Derwent London has been appointed preferred bidder to buy the current Moorfields Eye Hospital site on the City fringe ahead of its move to new premises at St Pancras.
The developer is expected to submit a planning application later this year to Islington council for the plot which it described as "an important strategic site located in the heart of the Tech Belt". Architect AHMM is understood to have been hired to draw up proposals for the 400,000 sq ft estate.
Moorfields is moving to an eye care, research and education centre in Camden's Knowledge Quarter in the second half of 2026 called Oriel.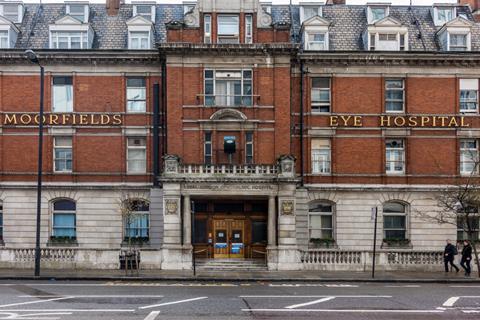 Bidders include Mace and Bouygues with the design team including lead designer and project manager Aecom with lead architect Penoyre & Prasad.
Derwent's deal with Moorfields Eye Hospital NHS Foundation Trust and UCL includes the UCL's Institute of Ophthalmology's Bath Street site and the current Moorfields site at 162 City Road, where the hospital has been since 1899.
Proceeds from the sale, which have not been disclosed, will be ploughed into the new scheme at Camden, which has a price tag upwards of £250m for the new eye care building alone.
Meanwhile, Derwent is in final negotiations with a contractor for a mixed-use scheme on London's Baker Street – with Laing O'Rourke being tipped to have seen off remaining rival Sir Robert McAlpine.
The pair returned bids at the end of October for the job at 19-35 Baker Street, which is believed to be worth up to £150m.
McAlpine had been pushing hard for the job, having never worked for Derwent before.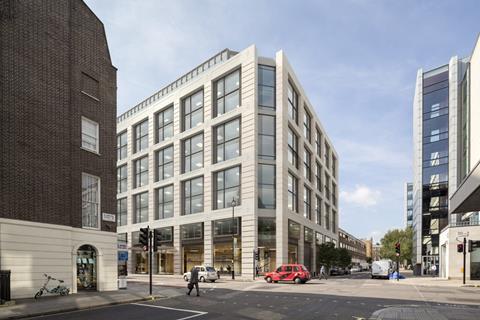 But Building understands O'Rourke, which is coming to the end of another Derwent scheme, the £195m Soho Place job at Tottenham Court Road, is now favourite for the job.
Work involves knocking down a series of existing buildings on Baker Street, George Street and Blandford Street.
They will be replaced with a mixed-use scheme of around 297,000 sq ft which will include 52,000 sq ft of residential and 28,000 sq ft of retail. Erith won the demolition deal last spring.
It has been designed by Hopkins Architects.
Other firms working on the job include QS Gardiner & Theobald, project manager Buro Four and structural consultant AKTII. Work is due to finish in 2025.