British Standards Institution working on protocol for external cladding systems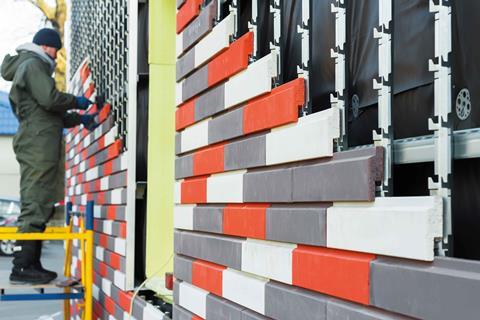 The government has commissioned the British Standards Institution (BSI) to develop a standard that will set out a formal process for using "desktop studies" to secure Building Regulations approval for external cladding systems.
Communities secretary Sajid Javid said in December that he intended to commission a new British Standard setting out when and how such assessments can be used in order to control the use of such studies.
Desktop studies take the results of full-scale fire tests on cladding systems and model variations to the specification to demonstrate equivalent fire performance.
They are controversial because there are no rules on how these are used or formal qualifications requirements for the people doing the modelling.
A working group has been set up by the BSI to develop the new standard, which is called BS 9414 "Fire performance of external cladding systems. Extended application of results from BS 8414 part 1 and BS 8414 part 2 tests".
It will set out a formal process for assessing whether varying the specification from a cladding system tested using a full scale-test to BS 8414 will provide equivalent performance, thus bringing a degree of rigour to the desktop study route used for complying with Part B of the building regulations.
A wide range of variations are being considered for inclusion in the standard including types of material, insulation thickness, reaction to fire of different elements, methods of fixing and positioning of cavity barriers. BSI said the standard would not require any tests to verify the variations.
Industry experts cautiously welcomed the news. David Metcalfe, the director of the Centre for Window and Cladding Technology, said any clarification around the desktop study process would be beneficial.
He added: "If we have a standard that formalises what data and evidence is required, what the changes are and the experience of the people involved – well, that is a start."
The standard is set to take up to 18 months to develop and could go out to consultation early next year, with publication in July 2019.