High profile site is situated behind the city's railway station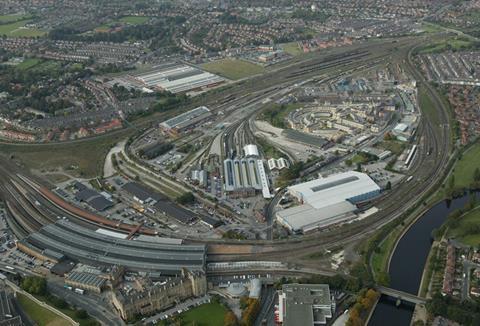 York council has appointed KPMG and Savills to look for a development partner for a 72-hectare brownfield site in the city centre.
Plans for York Central - situated behind York's historic railway station - include a new residential community with up to 2,500 new homes, 120,000 sqm of commercial space and enhancement of the National Railway Museum.
The selected development partner will work with the council, Network Rail, the National Railway Museum and the Homes and Communities Agency to deliver the 15-20-year scheme, which is expected to start on site in 2017.
The site has been designated a housing zone and an enterprise zone and has taken inspiration from Argent's Kings Cross regeneration and the Olympic Park.
Leader of City of York Council with responsibility for Housing and Safer Neighbourhoods councillor David Carr said: "York Central represents a once in a lifetime opportunity to deliver major growth in York.
"We will also reduce the pressure to build on York's greenbelt," he added.
Commenting on the appointment, Stephen Barter, chairman of real estate advisory at KPMG, said: "York Central represents a once in a generation opportunity to complete a missing segment of the city's historic fabric.
"It will create new homes, commercial facilities and public spaces within a distinctive new neighbourhood with the station at its heart, which the whole community can enjoy."