Industry concerned after minister says proportion of CIL to be spent on community group projects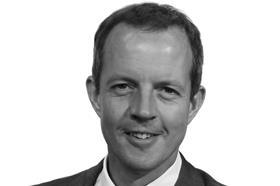 Developers have registered concerns after the government confirmed that up to a quarter of the money paid into local development tariffs will fund community projects rather than infrastructure needed to support development.
Planning minister Nick Boles (pictured) announced last week that 15%-25% of payments under the Community Infrastructure Levy (CIL) will be used to fund local groups such as parish councils and neighbourhood forums, funding that could run into hundreds or even millions of pounds on significant developments.
Boles admitted that the money was not likely to be spent on infrastructure. However, he said that the move would nevertheless be positive for both developers and local councils because it would reduce opposition to new developments, allowing more homes to be built.
He said: "The whole point is to spend [the proportion of the CIL payment] on things of importance to the community, and yes that might not fit into the category of big infrastructure. There may be some guidelines [about how to use it] but I don't want this area to be heavily regulated."
The CIL is a locally set tariff designed to raise money from developers to fund infrastructure such as roads and schools. Under last week's announcement, communities with a neighbourhood development plan will receive 25% of the CIL cash. Communities without a neighbourhood plan can reserve 15% of the cash, but this is subject to a cap of £100 per existing house in that community.
Where no neighbourhood forum or town or parish council exists the money will be retained by the council but must be spent in consultation with the local community.
Currently 70 councils are working up CILs, with 10 already operating, and 296 communities have started work forming neighbourhood development plans, though none are in force.
Ian Tant, senior partner at Barton Willmore, said there was a limit to the development that could be expected to fund in current circumstances.
"It will be important to ensure that the diversion of CIL money to projects identified by the community doesn't undermine the ability of councils to fund schools, roads and other essential infrastructure," he said.
Boles also used a speech to the Policy Exchange to call for greenfield land to be allocated to new homes, describing the lack of housing as a "crisis of social justice". He also addressed critics of developers, calling for housebuilders' landbanks to double in size. "The problem with developers' land banks is not that they exist – but that they are currently much too small to feed the level of housebuilding we need," he said.