Property developers say new rules will lead to more housebuilding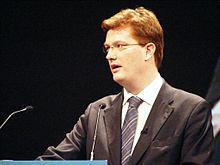 Developers will be able to challenge the government to release any central government land or buildings for redevelopment under new rules introduced by Treasury secretary Danny Alexander.
Until now developers have only been able to challenge the government where public sites are empty. The new rules mean that developers will be able to apply to a committee of Treasury ministers for the release of any site.
Ministers will only be able to block a sale if the site is vital for operational purposes or "other considerations outweigh the potential better economic use".
The property industry has already welcomed the introduction of the new "right to contest" rules, saying it will boost housebuilding and business growth.
Applicants will simply have to fill in a form explaining why they believe a site is potentially surplus and could be put to better economic use.
The rules mean decisions over releasing land will not be left to the individual departments that own them.
Alexander said: "We certainly should not act as some kind of compulsive hoarder of land and property that could be better used for things like housing and local economic growth. I would encourage people to submit an application if they know of any government sites which could be put to better economic use.
"We will sell them back to the community and local businesses at a fair price."
Liz Peace, chief executive of the British Property Federation, said she was "delighted" by the change, which was something that the body had been calling for for a long time.
She said: "Measures to speed up the sale of public land are always welcome, and it is particularly good news that businesses are now able to do this.
"It is encouraging that the government is planning to keep this process simple, and we welcome their commitment to clarity in this matter."