Recovery will start to happen in 2023, Gleeds boss says
The relaxation of travel restrictions will finally start to see the beleaguered airport market come out of the doldrums – but firms must not expect to see a return to significant workloads until 2023, according to one leading consultant in the sector.
From next Monday, the UK's current traffic light system of red, amber and green countries will be scrapped and replaced with one red list only.
Last week, passengers who are fully vaccinated against covid-19 will be able to fly to the US from anywhere in the world from November, the Biden administration announced, bringing an end to the travel bans first imposed by former president Donald Trump 18 months ago.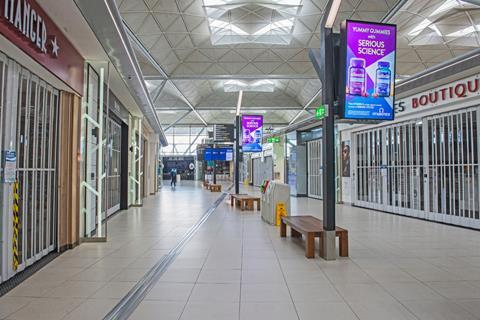 "We needed these things to happen," said Gleeds' global head of infrastructure Dean Purvis. "We needed a change in the travel restrictions to get plans back on track."
But he warned against any immediate uptick in jobs, mothballed since the start of the pandemic, coming back.
"I think 2022 will be a discovery year. Airports will look to see how things are progressing. I think we will start to see things get released as we go into 2023."
And he admitted the airport industry needed to get through the coming winter without any more lockdowns putting the brakes on returning confidence in the travel sector. "We need consistency, not a stop-start return."
The scale of the collapse in airport travel was underlined recently by the latest statistics from the UK's biggest airport Heathrow.
Monthly passenger numbers topped two million for the first time in August since the start of the pandemic last March.
But the 2.2 million figure was still 71% down on the 7.7 million who used the airport in the same month in 2019.
In February this year, at the height of the third UK lockdown, just over 461,000 passengers used the airport – a fall of 91.5% on the 5.4 million who used it in February 2019.