Conservatives urge prime minister to back £106bn railway as transport secretary hints at delays
Dozens of Conservative politicians have urged the prime minister to press ahead with HS2, warning that to scrap the controversial line would leave the North reliant on crumbling infrastructure.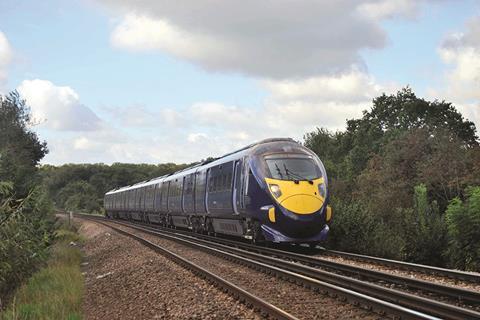 As transport secretary Grant Shapps told Sky News the future of HS2 hinged on "capacity issues" rather than speed, more than 40 MPs called for the £106bn railway to be delivered in full, claiming that it would be a "key engine for growth that we must not waver from".
They added: "Abandoning the project would leave the North reliant on aged Victorian infrastructure."
A decision on the future of HS2 is due to be announced by the government next month.
Many of the MPs who signed the letter, seen by The Guardian newspaper, are part of the new intake of Tories who won seats at last month's general election in what had previously been staunchly Labour territory.
The MPs said that both HS2 and Northern Powerhouse Rail, a new £39bn east-west line connecting Liverpool to Hull, were "vital for the development of the North, which has for too long been the poor relation when it comes to infrastructure".
The letter went on: "We need to have a bold and decisive vision for our country and be ambitious about what we can achieve. Delivering HS2 will allow us to do just that."
Industry groups have also expressed their support for the high-speed railway. In a letter to Johnson on Monday bosses of companies including Balfour Beatty, Sir Robert McAlpine and Skanska urged the PM to back it in full.
And Laing O'Rourke's finance chief Stewart McIntyre told Building that the government needed to make a decision on the project as soon as possible.
"Why is HS2 delayed? It's not because of the contractors, it's because nobody [in government] has made the decision.
"I know the political disturbance [of Brexit] has created inertia but somebody, somewhere is going to have to make a decision," he added.
Despite the letter from 40 MPs, the HS2 project could prove divisive for the Tories. Several in constituencies affected by the line's route are calling for it to be abandoned and the money spent instead on improving local transport routes.