Unsecured creditors nursing £22.5m hit after civils firm went down in March
Two firms are owed more than £1m by collapsed civils contractor Roadbridge UK, an administrator's report has revealed.
The Welwyn Garden City-based firm sank into administration in March with the loss of close to 220 jobs.
Administrator Grant Thornton said unsecured creditors have been left nursing a £22.5m hit with two firms facing seven-figures losses. The largest amount owed is £1.252m to a Northern Ireland building and civils firm.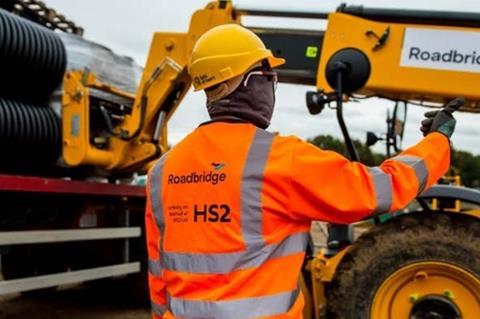 A third firm, Roadbridge's Irish parent, Roadbridge Ltd, which was based in Limerick and is now in receivership, is also owed over £1m.
Close to 40 firms are owed over £100,000 each but unsecured creditors have been told there is little chance of them seeing their money returned.
Raodbridge's sole secured creditor is the Bank of Ireland which is owed around €35m (£30m) but has also been told not to expect all of its money back, with Grant Thornton adding "we are unable to anticipate the exact level of the shortfall".
The firm's employees are also owed a further £357,000 in missing holiday pay and wages but they too have been warned they might not get a penny back.
In its report, Grant Thornton said it was in advanced discussions with a potential purchaser for Roadbridge but "the complexity of the group meant a sale was not able to be achieved".
The report added that Roadbridge UK sank because of "ongoing trading losses" and the impact of the pandemic on its business.
At the time of its collapse, Roadbridge was working on two HS2 contracts, the largest of which was for a joint venture with Tarmac that was working for an Eiffage, Kier, Ferrovial and BAM Nuttall team.
Keltbray has since picked up a handful of senior people from the firm to beef up its civils arm.