Health and safety regulations will come into force on 6 April 2015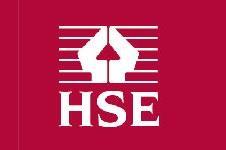 The Health and Safety Executive has published a new set of Construction Design and Management (CDM) regulations.
Subject to Parliamentary approval, the regulations - which cover health and safety responsibility on construction projects - will come into force on 6 April 2015.
The new regulations will replace the 2007 CDM rules and will do away with the CDM co-ordinator role on projects, with these responsibilities passing to a 'prinicpal designer', represented by another existing member of the design team.
The new rules also place more responsibility on clients for health and safety on their projects, and updates the competency requirements for firms on projects.
When CDM 2015 comes into force on 6 April 2015, there are transitional arrangements in place that will run for six months from 6 April 2015 to 6 October 2015.
Philip White, HSE chief inspector of construction, said: "The guidance may be subject to change while the regulations are awaiting parliamentary approval but we want duty holders to have the opportunity to familiarise themselves with the main requirements before they come into force."
ICE health and safety panel chair Margaret Sackey, said: "ICE welcomes the publication of the draft CDM Regulation package, and the consideration given to points the Institution and its members raised during the consultation - in particular, issues surrounding clarity, competence, the Principal Designer and application of the guidance to SMEs."
You can read the CDM draft regulations here.