The two 600m-tall towers would beat current tallest twin towers the Petronas Towers in Kuala Lumpur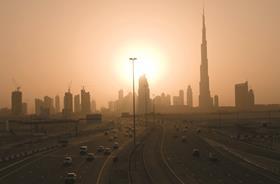 Dubai is planning to build the world's tallest twin towers, with two buildings over 600m tall, according to a report in The Times.
The development would top the current record holder, the 452m-tall Petronas towers in Kuala Lumpur, which became the tallest twin towers after the 9/11 attacks in New York brought down the World Trade Center.
The Gulf state already has the tallest single tower in the world, the 828m Burj Khalifa, and is planning to build the world's largest shopping complex, Mall of the World.