Watering down of energy efficiency policy means utilities likely to hit targets ahead of schedule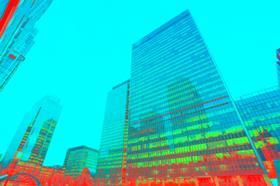 Energy efficiency installers are braced for another wave of job losses because of further policy changes to the Energy Companies Obligation scheme (ECO).
The government watered down ECO targets for energy companies in 2013 (see box), after complaints from utilities about the cost of green levies. The latest change, introduced at the start of the year, has allowed utilities to claim credits from two defunct energy efficiency schemes, which closed in 2012, towards their ECO obligations.
As a result, energy companies are likely to hit mandatory delivery levels for ECO by the end of this year, based on current "run-rates" published by Ofgem, well ahead of the March 2017 deadline.
With no policy framework in place to address an early end to the ECO scheme, and the election looming, the energy efficiency industry is concerned about the uncertainty.
"We expect a reduction in insulation work, as the current ECO programme is likely to finish well ahead of schedule," said Bill Rumble, chief commercial officer at Mark Group. The firm laid off 670 workers last September as a result of previous ECO policy changes.
"We will almost certainly see more casualties and job losses in the industry," Rumble said.
"Mark Group is fortunate in that we have a broad skill base; we can move into new build and solar. We've taken a lot of cost out of business, and we're now flexible enough to move into other sectors. But there are lots of businesses who are solely geared towards insulation."
Dave Sowden, chief executive of the Sustainable Energy Association, said: "It is now clear that we are heading for a much earlier completion of the ECO programme than the last government expected."

ECO policy changes
January 2013 ECO launched. Targets for utilities to cut carbon emissions and reduce heating costs for low income households to be delivered by March 2015.
December 2013 Carbon reduction target reduced by one third, and cheaper efficiency measures allowed. Delivery target extended to March 2017.
January 2015 Ofgem lets energy firms include credits from previous schemes against ECO obligations, reducing utilities targets up to 64%.