Consultants join Shard architect on major department store project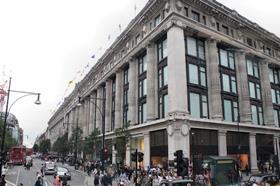 Engineer Expedition and consultant EC Harris are working on a major extension plan for Selfridges' flagship Oxford Street store.
The consultants will work with Shard architect Renzo Piano on the project, which is thought to include a luxury hotel, retail and office space.
An industry source said the scheme was in the very early design feasibility stage and that a planning application was unlikely to be submitted this year.
It is not known what role EC Harris will fulfill on the scheme.
Building first revealed the appointment of Renzo Piano on the scheme in May - the Italian architect's third London scheme after the Shard and the colourful Central Saint Giles development in Soho.
Selfridges is revisiting a decade-old plan to extend the store on land behind the building, after shelving a £300m Fosters-designed scheme in 2003.
Selfridges said the scheme would set the retailer's agenda for the "next century".
The retailer said the plans would incorporate the 1909-built store, adjacent spaces and "new architecture within (and above) the urban block".
The original plan was for a 100,000ft2 extension of the 500,000ft2 store as well as 300,000ft2 of offices and a hotel.
Stanhope is acting as development manager on the scheme.
Selfridges, Stanhope and EC Harris declined to comment. Expedition was unavailable to comment.