Consultant appointed on graphene research centre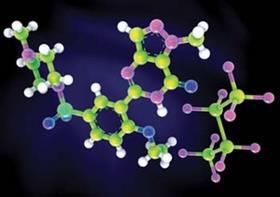 EC Harris has been appointed lead consultant on a £35m research hub dedicated to finding commercial uses of the 'wonder material' graphene.
Graphene is the super strong material discovered by Manchester's Nobel prize winning scientists Professors Andre Geim and Kostya Novoselov.
The material is 200 times stronger than steel and just one atom thick – making it the strongest, thinnest and most conductive material ever measured.
The Innovation Hub for the University of Manchester will be operational from 2014.
Forty global businesses have already held talks with the University of Manchester about the possibility of locating at the city's new graphene hub with IBM, BAE Systems, Samsung and Siemens among those to have expressed an interest.
EC Harris was selected under the OGC Buying Solutions framework and will work in partnership with Jestico + Whiles Architects, CH2M Hill and Ramboll UK. Jestico + Whiles will work as architect, CH2MHill as lab specialist and services engineer and Ramboll as civil and structural engineer.
In separate news, EC Harris has also been appointed by England's largest not-for-profit care home provider Anchor to carry out a review of its property services model.
The review will encompass the delivery of repairs, maintenance, improvements and new build across Anchor's property portfolio of more than 1,000 locations, including care homes and retirement housing.