Energy secretary warns there is no guarantee on when or even if a deal will be reached that allows work to start on the £10bn nuclear project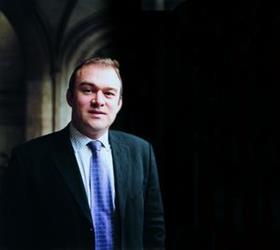 Energy secretary Ed Davey has dashed hopes of an imminent deal with EDF over the construction of Hinkley C nuclear power station, warning he is willing to see the project fail if a deal can't be reached.
In an exclusive interview with Building, Davey said he could give no guarantee over when or even if a deal will be reached that allows work to start on the £10-14bn nuclear project.
EDF received planning permission for the nuclear plant in February, but is waiting to finalise a deal with the Department for Energy and Climate Change over the guaranteed price for the power generated by the plant – known as the strike price – before deciding whether to go ahead.
Davey said: "I can't give you a timetable for that particular negotiation. I wish I could.
"I've made my position absolutely clear within government and to EDF. I want value for money for the consumer, I want an affordable price, I want something that is fair for British business. I'm not prepared to sign a deal in order to sign a deal.
"Nuclear is a mature industry – it's been around 50 years or more. It's got to compete with other low carbon technologies, and if it can't compete with other technologies we won't sign a deal."
He added his department was in "intense and constructive" negotiations with EDF, with some "rather critical" issues remaining around the strike price.
With the scheme on hold EDF began a process of laying off some of its 800 staff on the project in April. This week the firm confirmed the fact – first reported by Building in May – that it will not make a final investment decision regarding the project until the end of the year.
Davey also implied that the two other consortiums looking to build nuclear plants in the UK – Hitachi and GDF Suez/Iberdrola – may actually be the first to start on site, despite the fact both those consortium are thought to be at least four years away from construction.
"We're talking to Hitachi and those negotiations are going really well. Hitachi have got a very strong track record of building on time on budget. And let's see what happens with the third consortium GDF Suez and Iberdrola, I'm quietly confident we'll see movement there."
In a wide-ranging interview with Building magazine, Davey also admitted to "teething problems" with the Green Deal retrofit programme and tensions within the coalition over environmental policy. "I'm not going to pretend that every green issue that come up we've agreed on. But the outcome of this [debate] has been a very green outcome."