Dungeness B nuclear power plant starts defuelling stage after identifying 'station specific risks with key components'
EDF has confirmed it will start the process of decommissioning Dungeness B nuclear power station in Kent with immediate effect and seven years ahead of schedule.
Since September 2018 the station has been in an extended outage with the French energy giant "managing a range of unique, significant and ongoing technical challenges that are not found at the other six AGR power stations".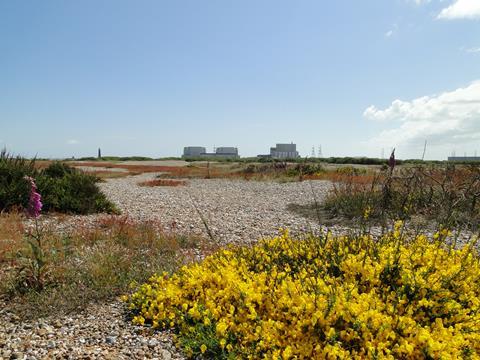 It said: "Although many have been overcome, new detailed analysis has further highlighted additional station-specific risks within some key components, including parts within the fuel assemblies."
As a result, EDF has taken a decision not to restart the 1.2 gigawatt power station at Romney Marsh but to move it into the defuelling stage.
The company said the final generation of electricity in 2018 means the plant ran for 10 years longer than its original design life, which was line with its expectations when it bought the power station in 2009.
Initially, the plant was scheduled to close in 2008, but was given two 10-year extensions.

EDF said since it came online in 1983 Dungeness B has generated enough energy for every home in Kent for 50 years and helped avoid emissions of almost 50 million tonnes of carbon dioxide.
Defuelling is the first stage of decommissioning a nuclear power station and a process which involves continued use of EDF's specialist supply chain companies.
EDF is currently working to build Hinkley Point C, which is expected to complete in 2026, and waiting on a planning decision on a follow up scheme Sizewell C, in Suffolk.