Experts says its time for regulator to crack down over failure of energy firms to hit carbon reduction targets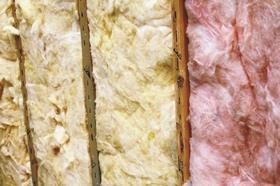 Energy firms must be fined for missing carbon targets in order to avoid damaging the fledgling Green Deal, industry experts have said.
Last week, energy industry watchdog Ofgem announced it would investigate three of the big six energy companies for missing targets under the Carbon Emissions Reduction Target (CERT) and the Community Energy Savings Scheme (CESP) - the government schemes which preceded the Green Deal and its sister scheme the Energy Company Obligation (ECO).
Under CERT firms were required to deliver an overall carbon savings target, a quarter of which had to be delivered through insulation measures being installed.
Both SSE and British Gas missed their contributions to both of these targets.
Ofgem has the power to fine the firms up to 10% of their annual turnover.
Matthew Rhodes, director of sustainability consultant Encraft, said it was now time for Ofgem "to send a message" to the energy firms.
He said the green building industry needed certainty that when carbon targets were set they would be met and the best way to do that was to impose tough fines on those responsible for meeting them.
He said energy companies needed to know supporting innovation in construction was the way to meet their targets, not arguing with Ofgem.
"Missing targets clearly doesn't bode well for the more complex things we are trying to do [under Green Deal and ECO]," he added.
Andrew Mellor, director of environment at PRP Architects, added: "The energy companies will find it even harder to meet their ECO targets [with CERT and CESP]."
Mellor said the proceeds of any fines should be channelled back into energy efficiency work in the built environment.
He said it showed there was a great challenge to sell energy efficiency under Green Deal when targets for insulation were missed despite giving away materials. "People will be kicking themselves that they didn't get loft insulation when it was free," he added.