Ecobuild latest: Writer and broadcaster Jonathan Meades challenges 'inward-looking' industry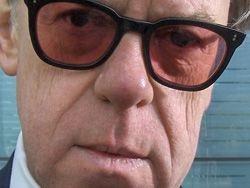 The construction industry has a duty to question the ethics of what it does, the architectural historian and broadcaster Jonathan Meades (pictured) told the Ecobuild conference.
This means more than refusing to build torture chambers for dictators, he said.
"It means refusing to privatise public land in the name of security," he said.
"It means opposing gated communities – which are to this century what the enclosures were to the 18th century. We are seeing the rich pushing out the poor in Birmingham and Manchester as well as London.
"It's neither ethical nor responsible to build buildings which will only last for 30 years."
He criticised the construction industry as inward-looking and said it should be asking questions about the "validity and purpose of what it builds".
He added: "The process and results of building touch us all – from workers in those buildings and the people who live in them to the people who pass by them every day."
Meades was one of the speakers at Ecobuild which was held at the ExCel centre in east London this week. Ecobuild is owned by Building's publisher, UBM.